ADVENTURE
SKYE HIGHLAND ADVENTURES
CANYONING
Our best selling adventure-. Swim, scramble and jump your way down a beautiful river full of waterfalls, lazy rivers and secret pools. It is amazingly beautiful and totally inaccessible without a specialist guide.

KAYAKING ON THE BAY
Explore the beautiful Balmacara Bay with a single or double kayak and spot wildlife along the way from a unique perspective! The perfect kayaking experience.

RIVER TUBING
Equipped with a super hardcore specially made rubber ring, you will speed downstream riding the rapids in style. There is a cliff jump too if your up for the challenge.

FULL DAY ADVENTURE
Complete the same journey Bear Grylls and Ben Stiller did on Skye. Starting with abseiling into this huge gorge then into the cave! Then you will coasteer into the ocean and finally, we will visit marble pools and jump from waterfalls into crystal clear river water!

HUNTED
You can team up with other fugitives, camouflage yourself, run or hide. It's up to you how you win.​​ The hunters have drones, vehicles, radios and spies to bring you down. ​
Can you evade the hunters?
Contact Skye Highland Adventures
Come and experience our amazing adventures and guided tours. Create memories to last a lifetime.
We know you will be leaving with a massive smile on your face!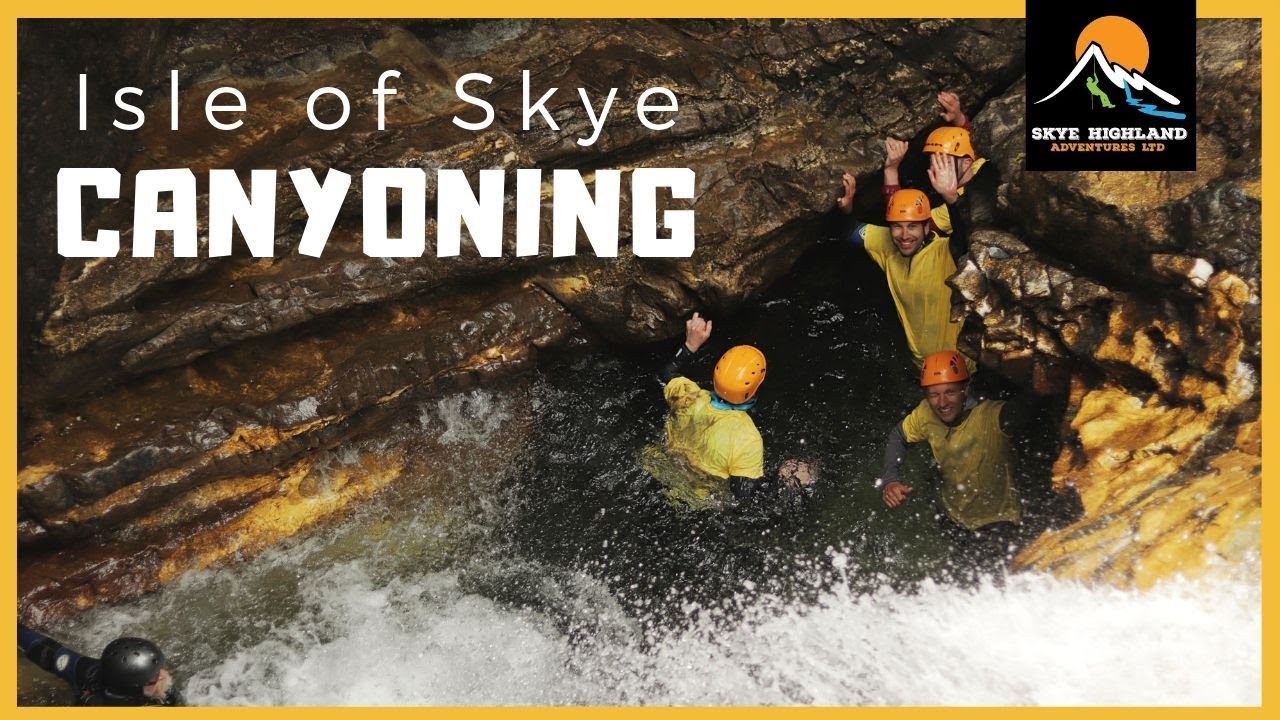 Address:
Office and Reception
Balmacara
Highland
IV40 8DJ